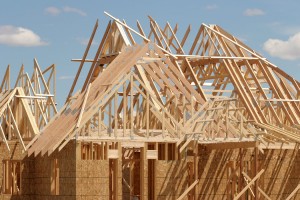 All last month, we reported on the strong real estate sales numbers in the Charleston area. Prices are increasing, and the inventory of homes on the market is dwindling. Daniel Island Real Estate posted sales volume of just under $68 million in the first half of 2013 and a 50% increase in sales of homes in the $1 million-plus range. The market is so strong right now that the diminished inventory of homes is about the only factor that can slow the growth.
Generally, when inventory is this low, construction ramps up. The neighborhoods of Daniel Island Park and Smythe Park, for instance, are undergoing a flurry of construction activity. The Ithecaw Street section of Daniel Island Park has experienced quick development over the last two years with both speculative and custom homes filling in the private area that features lake and fairway views. Smythe Park's waterfront Mitchell Wharf section is enjoying strong interest thanks in large part to the Coastal Living Showhouse built there.
In Daniel Island, the number of home sites has declined substantially, with the next phase not slated to open until 2014. Other issues affecting the new home market include labor and materials shortages. In June, surveys from the National Association of Home Builders (NAHB) and the National Lumber and Building Material Dealers Association showed that homebuilders were experiencing shortages of basic building supplies such as wallboard, framing lumber, plywood and a number of other products. These shortages have driven up price by more than 5% since the beginning of the year. Interestingly, one factor contributing to building materials shortages is the lending market. Many manufacturers are unable to obtain the financing needed to increase production.
A dearth of skilled labor is another factor causing construction to lag behind demand. June employment data indicated that construction job openings are as high as they have been since 2008, with 133,000 unfilled positions reported. However, a number of workers have permanently left the construction industry after losing work during the economic downturn. That said, according to the NAHB, the number of workers employed in construction in Charleston has recently increased by 9.6%
It's hard to believe that the market could be performing even better than it has this year. Despite the shortages, we've got a lot of new real estate going up in Charleston, Daniel Island and elsewhere throughout the Lowcountry.
Call local Realtor Bob Brennaman for answers to specific questions about buying a new or pre-owned home or a lot for custom building on Daniel Island. Having conducted a large number of real estate transactions on the island, he consistently surpasses his clients' expectations.