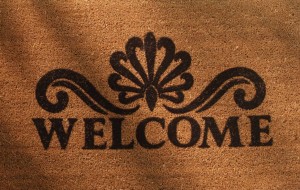 About the Tour
Here's your chance to tour some exquisite Daniel Island real estate, meet several local authors, support the Daniel Island Library and enjoy Charleston's incredible fall weather. The fifth annual Daniel Island Harvest Tour of Homes is set for October 6, 2012, from 1 p.m. to 4 p.m. This year, four homes are on tour. Selected for their architecture and interior design, the homes are sure to give visitors a feel for the real estate and lifestyle of Daniel Island. In addition to touring the homes, participants will be treated to a meet and greet with local authors at each home.
Authors
Authors include mystery and crime writer Brad Crowther of Mount Pleasant, author and artist Nicole Seitz of Charleston, Hank's Seafood Executive Chef and cookbook author Frank McMahon, and children's book coauthors Megan Waldrep and Melissa Nelson. These local writers will be available for questions and book signings and will have copies of their books for sale during the tour.
Homes
The tour's featured real estate is scattered across the island. Stops include a home located on Iron Bottom Lane in the Daniel Island Park neighborhood; another Daniel Island Park home on Watroo Point, a brick Center Park townhome with a walled garden and a classic Lowcountry-style home overlooking the Wando River. You will receive a map of the tour home locations with your ticket purchase.
Tickets
Tickets are $20 in advance and $25 the day of the event (if they don't sell out). Advanced tickets are available at Sun Trust Bank (162 Seven Farms Dr., #200, ph: 843-849-3816), Island Expressions (162 Seven Farms Dr., #105, ph: 843-884-1310) and Zinnia (644-O Long Point Rd., ph: 843-388-9433). Day-of-event tickets can be purchased at the Daniel Island Library (2301 Daniel Island Dr., ph: 843-471-2952).
Don't Miss Out
If you've been considering real estate on Daniel Island, this event is a great way to get a feel for the properties and people of the island. Many Daniel Island and Mount Pleasant residents participate in the home tour, and you'll meet some really nice folks along the way. Check out the event webpage for more information at HarvestHomeTour.com.